Cassette brush systems for airport sweepers with safety and availability in focus

Maintaining capacity and minimising delays during poorer weather conditions will be a requirement in the airports of the future.
SIB has designed and developed a cassette brush system for airport sweepers, which is used today in most of the world's major airports. The concepts that once shaped SIB's products have become very popular and many manufacturers offer products that are basically modelled on SIB's ideas.

This has given SIB a leading position in the global market. Forty years' experience of keeping airports open and free from snow, ice and FOD as well as in-depth knowledge about the places with the toughest winter climates has helped SIB to develop and produce equipment to keep airfields open. It started with snow brushes and today includes a broader product range with the same basic ambition:
Runway open ®.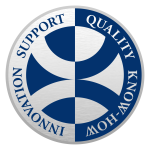 Keeping the runway open in all weather conditions is a matter of safety. An exact contact between the brush and ground area is the crucial factor for achieving the best results, when the machines sweep along the runway. Creating the necessary friction on the runway is critical for a safe take-off and landing. SIB regularly supplies cassette brushes to some of the world's most exposed airports − where the cold, snow and ice create a challenging environment at the airport.
airport brushes | runway brushes | sweeper brushes
© 2018 SIB Products, Sweden. All rights reserved.